Skills for Work
Our Flagship Course in basic IT skills.
1 day, 9.15am – 1.30pm approx.; flexible times to suit individual needs.
Professional CV creation, including covering letters and speculative applications.
Creating and registering a suitable email address.
Registration on 'Find a Job' and other job search sites, includes setting up email alerts etc.
One to one job search help and support.
Wednesday Job Club
By appointment only, morning or afternoon sessions (9.15am – 12pm or 1pm – 3pm)
One-to-one job search help and support.
Help composing cover/speculative letters.
Registration and help with using job search sites.
Entry Level 2 Functional Skills in IT
Natural progression from our 'Skills for Work' course.
5 days over 2 weeks, 9.30am – 4pm in small groups with 1-2-1 help.
Using and updating Word documents including CV's, adding new skills, qualifications and recent work experience.
Use of email including sending and attaching documents.
Job search help and techniques.
Health and Social Care Levels 1&2
Level 1 beginners course and advanced Level 2, each over 3-4 weeks.
Includes work experience opportunities with local employers around Tees Valley.
Includes either Employability or Functional Skills qualifications.
Warehousing and Forklift Truck Level 1
4 week course to gain Forklift Truck licence and Level 1 Job Search and Employment Potential qualification.
Useful for those wanting to apply for many seasonal opportunities for Christmas 2018.
Retail Awareness
4 week course for people wanting to start a retail career, or add a qualification to their experience making them more employable.
Guaranteed interview with an employer with work experience opportunities available.
Includes customer service course.
Childcare
Course aimed at learners with current care commitments: 9.30 – 2.30pm 4 days per week for 4 weeks.
For those wanting to pursue a career working with children in childcare, nursery assistant, classroom assistant, lunchtime supervisor etc.
Work Experience placement opportunities available across Tees Valley for 5 days over 3 weeks could lead to employment for right candidates.
Are you an employer?
We deliver accredited and non-accredited courses for both employed and unemployed learners. Courses can be bespoke to meet particular business needs or designed for continued professional development; to enhance employee skills and make employment more sustainable.
Please contact us to discuss.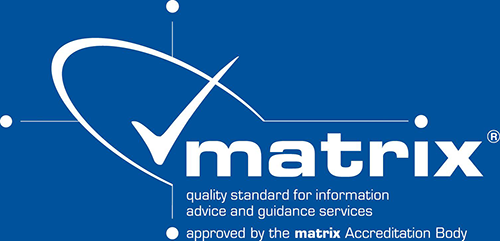 However you choose to learn with us we meet the Matrix quality standard for Information, Advice and Guidance services.
Greatest Expectations is a registered charity.
Number: 1156726